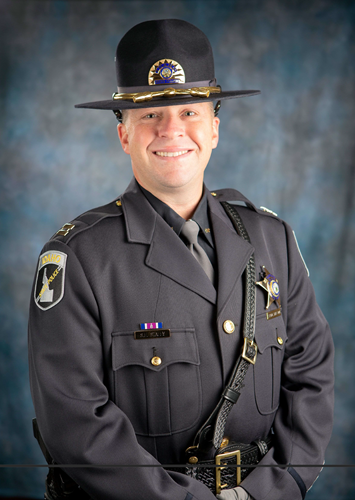 Our guest will be Captain Shawn Staley from the Idaho State Police.
He is the Captain of Commercial Vehicle Safety, and will be discussing commercial vehicle inspections.
Captain Staley began his career with ISP in 2004 as a Trooper in District 3. He worked in Executive Protection from 2006-2009. In 2009, he became a CVS Specialist in 2009. As a member of the Hazardous Materials Team, he became an instructor of Hazardous Materials Operations and ICS. He currently teaches hazardous materials courses for the Federal Motor Carrier Safety Administration (FMCSA). He is an active voting member on both the Training and Passenger Carrier committees for District IV of the Commercial Vehicle Safety Alliance.
He promoted to CVS Sergeant in 2016 and Lieutenant in 2018. Captain Staley has a Bachelor's Degree in Linguistics from the University of Utah, and in March 2020, he completed the School of Police Staff and Command class 441.
Microsoft Teams meeting.  Join on your computer or mobile app
Click here to join the meeting