!meta name="viewport" content="width=device-width, initial-scale=1.0, maximum-scale=1 />
Future Farmers of America Leadership Conference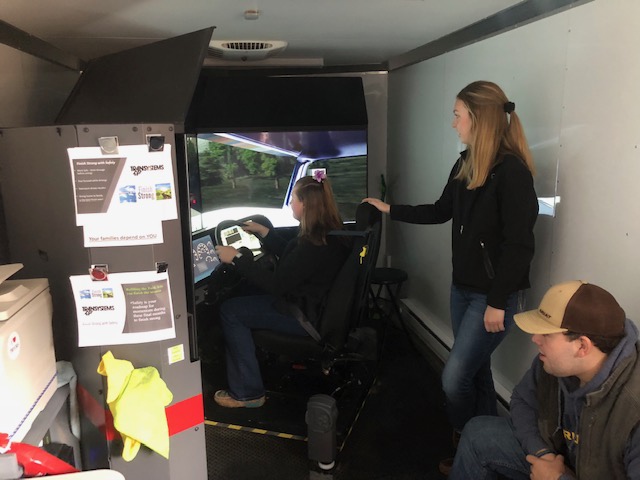 News
The Idaho Trucking Association participated in the Future Farmers of America (FFA) Gem State Leadership Conference that took place this last Monday and Tuesday at the Riverside Hotel in Garden City. They had a lunch for state lawmakers at this event and also had career booths there for the kids.

The ITA had a table with outreach to the students that ranged from 9th thru 12th grade, approximately 400 students total. The students each had a "passport" in which had to be signed by each vendor at the fair. To get their passport signed by the ITA, they were sent outside to the parking lot to a truck simulator. The truck simulator was from Transystems and it was a huge success with the kids. It was so popular, we had to turn away students on Monday. Each student averaged 3 minutes on the simulator. Some students requested manual transmission over an automatic version and some even asked if they could come back out and do it again after dinner. It was a long day for ITA and Transystems, but, it was worth seeing the excitement of those students experience truck driving for the first time. We even had compliments from FFA because the kids were so excited to participate.

The ITA would like to thank Kevin Iversen, Vice President of Transystems and Jason Strunk, Transytems Idaho Division Supervisor for bringing their truck simulator to this event. Jason invested many hours with the students running the simulator and making those kids laugh and smile while they experienced truck driving. The ITA goal was met, teach kids about trucking careers and also safety around trucks on the road.
Advertisement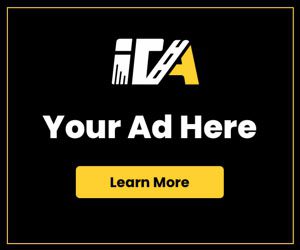 Categories
SMC Meetings Safety Awards Truck Driving Championships Announcement Driver Appreciation Week Electronic Logging Devices ELD News Careers
Stay In Touch